It's no secret that mobile phones and devices are everywhere, and everyone has them readily available to use. It is now more important than ever that your auto repair marketing include this media. Prospects must be able to find you on these devices when searching for you. This also allows you to communicate with current and previous customers by using text campaigns, mobile social networking based on location, and mobile coupons with bar codes, all working together to help you attract more customers.
Auto repair shop mobile marketing is an absolute must when it comes to auto repair advertising. This is one of the best ways, in today's environment, to increase customers and gain visibility for your business. Competition amongst local auto repair shops is fierce and mobile marketing is one way to stand apart from the rest of the crowd.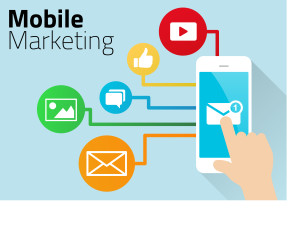 Not too long ago it was optional to have an auto repair shop mobile marketing campaign.  However, today it is a necessity. With mobile devices attached to everyone's hip, it's no surprise that over 60% of online searches for businesses occur on mobile devices. That number continues to grow year after year, considering 2 years ago it was only around 36%. This statistic alone shows you how you will benefit from having a mobile site. You would be missing out on over half of all consumers looking for your shop if you did not have a mobile presence.
Auto repair shop mobile marketing campaigns go beyond just websites. There are additional methods of mobile marketing that are designed to create new customers, retain old customers or build awareness about whatever you would like regarding your business. You probably have seen some of the more common ones such as text "945Auto" to "65347" and get your next oil change in just $6.99 – limited availability – expires on Monday.
By including mobile marketing as part of your overall marketing strategy, you open up another large channel to attract customers to your shop. Mobile marketing for auto repair shops can be very complex and time consuming to create. However, our mobile marketing experts will do all the work for you and create a long term mobile auto repair advertising strategy that works! To learn more about our mobile marketing solutions or any of our other effective auto repair shop marketing strategies, contact us today for a free strategy session!