We can be just as effective offline! We create auto repair marketing direct mail campaigns (using emotional direct response marketing) that will bring you results like you have never experienced. Many people forget about offline marketing but when used correctly is still VERY effective. Outsmart the other auto repair shops in your area and use our super effective, battle tested strategies that will make attracting new customers so easy it will be like shooting fish in a barrel!
Competition for local auto repair services keeps increasing, and this means you need to develop a good offline and online auto repair advertising strategy for continued success. For an independent automotive repair business, offline and online strategies that are interwoven will result in the most successful return-on-investment. An effective auto repair shop offline marketing strategy consists of such things as direct mail, print advertising, magazines, newspapers, etc. With the proper research you can reach the exact target audience that will be most responsive to your advertising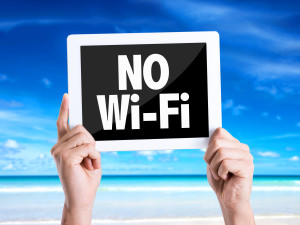 Direct mail is an extremely powerful, cost-effective method when it comes to effective offline marketing. Direct mail has proven through the course of history to be one of the most reliable means of attracting customers, as well as achieving customer loyalty and repeat business. Whether it is direct mail, or some other form of print media, you will achieve the greatest results when using emotional direct response copy writing in your ads. Our team of veteran, direct response copywriters, know exactly how to create ads and campaigns that will give your auto repair shop offline marketing campaigns you results that you never thought possible.
Offline marketing also gives you the advantage of being able to be involved more in your community and establish yourself as a reputable local business in your neighborhood. You can host a local event at your shop to bring in local customers. You may want to promote a service and donate a portion of the sales to a charity of your choice. This type of offline auto repair advertising helps create awareness of your brand within the local community. You can distribute your message offline through some traditional advertising channels, like sharing with community groups or through a press release in a local newspaper. With an efficient distribution network and a strong message you can steer your local community into using local service companies first. Our experienced team of press release writers can help you get this message out.
The right kind of auto repair shop offline marketing strategy allows you to make an impact on your local community by working together with other small business owners. You can create a unified message to encourage your community to do business with local companies first. Our team of offline marketing experts can create a local marketing message that resonates with your local community, and emphasizes the benefits for consumers to choose a locally owned, independent auto repair shop versus choosing a major chain.
Whether your auto repair shop offline marketing needs a veteran copywriter to create your ads, or a highly experienced press release writer, we have you covered. To learn more about our offline marketing strategies or any of our other effective auto repair shop marketing strategies contact us today for a free strategy session!