This is an often times overlooked, but VERY important component to successful auto repair shop marketing. It is estimated that more than 80% of consumers spend time online investigating a company before deciding whether or not to do business with them. Therefore, it is ESSENTAIL that your shop has online reviews, but in addition to that, any negative reviews need to be kept from getting online when at all possible. Our proprietary systems and programs can keep negative reviews about your business from going online. Even just a few bad reviews can cost your company a ton of money, and cause prospects to see you in a bad light.
Auto repair shop online reputation management  is a necessity if you want to continue to get new customers and to earn the loyalty of the existing ones. Having a good online reputation will ensure your local auto repair shop stand out amongst others. Did you know that over 70% of consumers say that they treat an online review the same as a "personal referral?" Having a 5 star online reputation goes beyond that and has more benefits associated with it.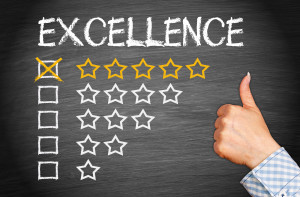 A good auto repair shop online reputation management strategy can lead to increased visibility of your shop – When you have a good online reputation your shop is often times more likely to get positive exposure via related websites, social media outlets and print media, which is beneficial in getting more customers to visit your shop. When people read about your good reputation, research shows that consumers are more likely to do business with you as they have more confidence in the services you offer.
Reputation management is also a major factor effecting whether or not your shop will be displayed favorably in search engines. Those shops with 5 star reputations have a much greater chance of showing up on page 1 of Google than those shops with a poor reputation, or no reputation listed at all. Having placement on page 1 of Google is a must for any successful auto repair advertising strategy
Our team of highly skilled reputation management experts can help you build a 5 star online reputation. Not only can they create a strategy to help you easily solicit reviews from your customers, but they will help you exploit positive reviews, while filtering out negative reviews and keeping them from going online for all the world to see.
As you can see, having a good auto repair shop online reputation management system is a crucial part of your auto repair advertising. To learn more about our reputation management services or our other auto repair shop marketing strategies, contact us today for a free strategy session!