When a consumer is trying to find something online, they are not very patient, and they're not going to take the time to look past the first couple of results they see in Google. Our team of auto repair marketing SEO experts will have your auto repair shop listed on page of Google in no time (in just the right place), making certain that customers find your shop every time.
Owning and operating an auto repair shop can be difficult. You're in one of the most competitive industries and competition seems to get fiercer and profit margins seem to be shrinking. The industry also has its fair share of unscrupulous shops that constantly taint the industries reputation. However, a good auto repair shop SEO marketing strategy will help you make all of these issues irrelevant. With SEO, you can dominate your market and be recognized as the auto repair shop "authority. "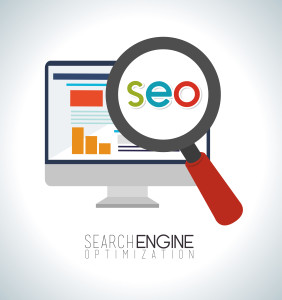 With the right SEO marketing strategy your website can rank in the first page of Google, which is where more than 80% of all online searches take place. In addition, more than 90% of all consumers never look past page 1 of Google when looking for results. Therefore, if your website is not listed on page 1, it's simply not going to make you any money. Our team of experienced SEO experts can have your shop's website appearing on page 1 of Google quickly, for the most commonly searched keywords that consumers use when looking for a local auto repair shop. It's important to note that SEO is not just about building links as many companies will lead you to believe. That is a short term strategy that in the end will most likely get your website penalized to the extent you will not be able to get it listed on page 1 at all- ever! It's more about providing content that is trusted, authoritative, and appeals naturally to your target audience.
Since your auto repair shop is located within a city, town, or neighborhood, your SEO campaign should begin by targeting consumers within that area. When this is done properly, SEO, combined with a powerful website platform such as WordPress, will enable you create content that targets specific markets by locality. You can include your city or town names on your website content and the search engines will return your site when people search for them.
If you are really looking to take your shop to the next level, a concept known as Google maps optimization is a necessary component of a successful auto repair shop SEO marketing campaign. This is a feature that allows you to set up and optimize your business's local presence.  If you're not familiar with it, these are the search results that show up on the first page of Google, towards the top, and displays a company's name, address, phone number, website, and often times a letter that corresponds to a location on a map.
Whether you are brand new to an auto repair shop SEO marketing campaign, or your current campaign needs some help, our veteran SEO team get you results like you have never seen! If you would like to learn more about an auto repair shop SEO marketing campaign, or any of the other auto repair shop marketing strategies we offer, contact us today for a free strategy session.