Just to scratch the surface there is Facebook, Twitter, and YouTube. And that's just a tiny fraction of all the social networking sites out there. Want to make Facebook part of your auto repair marketing? Do you want to tweet your customers with valuable information? Want to be the authority in your market area? We bet you do, but you just don't have the time. Well, we have a team dedicated to just social networking! We create beautiful social networking profiles that can be fully customized. We even create and distribute content, while making sure we add a lot friends and followers that will create a social buzz about your shop.
Auto repair shop social media marketing has huge potential to drive new customers into your shop. Sharing one's content with thousands of people who are potential customers can have a significant positive impact on your shop. Below are just some of the benefits that social media marketing can bring as part of your overall auto repair shop advertising strategies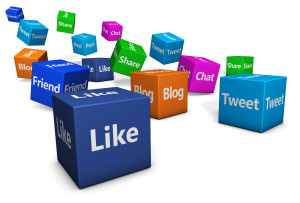 Auto repair shop social media marketing can bring about greater brand recognition. Your shop should take every opportunity available to increase your visibility. Unlike traditional advertising methods such as television, radio and print media channels, social media is relatively inexpensive. There are social media sites such as Facebook, Twitter and other outlets where you can build your brand. When you are found on top social media sites, potential customers become better acquainted with your brand, and as a result will be more likely to do business with you. Our team of social media experts can create highly effective social media campaigns that allow you to dominate your local market.
Another useful feature of a social media marketing campaign is instant feedback. You want to get feedback on how people feel about your business and their experience. Other than face to face surveys, only social media has the platform to enable instant feedback. Feedback is very important to your shop, whether positive or negative as it will provide you with valuable insight on how customers perceive your services. Customer insight can help you customize everything from your service, to your layout, to your marketing strategies to meet your customer's demands. Countless successful companies have based their brands on original customer ideas, so why not you?
Auto repair shop social media marketing can also help increase traffic to your website and improve search ranking. Having a website for your auto repair business is one thing, increasing traffic to it is another thing, and that demands dedication and hard work. Social media goes a long way in helping direct people to your website, and as your website traffic increases, so does your search engine ranking.
Recent studies show that social media is gaining ground over other traditional marketing methods. Currently, the trend is the more "followers" and "friends" you have on social media, the more trust and credibility your brand has.
If you would like to learn more about our social media programs or any of our other auto repair shop marketing strategies, contact us today for a free strategy session.