This is one of the most cost effective, high impact strategies working today for auto repair shop marketing. Instead of just having your website placed on page 1 of Google, we will get an entire billboard placed on page 1 of Google that will come to life when someone clicks on it! We can use a video of your choice, or one we supply. We'll provide you with complete access to offsite video properties and video networks that will enable you to make full use of this marketing technique that is currently taking the world by storm. If you want to see how this works watch the video on our home page.
Auto repair shop video marketing is one of the most powerful tools that auto repair shops can use to increase their car count and make more money. Research shows that auto repair shops increase their chances of getting to page one of Google when they use video to market their services. Video offers a powerful way of connecting with car owners who are in need of quality repair services.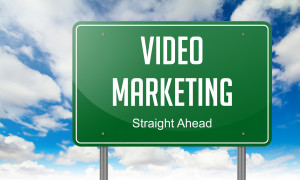 There are several ways to take advantage of auto repair shop video marketing. The first way is share distribution. Do you have a great video on Youtube but cannot get enough traffic? We offer a variety of strategies that will expand your videos reach and enhance your shops credibility. Don't have a video? Our highly skilled team of professional videographers can produce a custom video specifically for your business. Looking for something a little less expensive? Chances are we have a "stock video" in our library that will suit your needs.
One of the most effective ways of using an auto repair shop video marketing campaign is to build engaging stories and distribute it on Youtube, Google, and other video outlets. Our video marketing experts will create winning video concepts and publish them in video channels such as YouTube, and get them listed on page 1 of Google. YouTube is popular among most people and a high percentage of consumers search Youtube and Google for quality content they can connect with. When posting your auto repair shops video on these outlets, potential customers will see it as engaging video content, and not just as advertisements. Once your video is in Youtube it can be effectively tracked for such things as user engagement, demographics, statistics, etc so you can measure the effectiveness of the strategy.
By using a video marketing campaign you will also be able to post engaging video content on social media channels such as Twitter and Facebook. These platforms support video and make for a great platform to attract customers in your local market.
Video marketing will provide your auto repair shop with an edge over the competition and will present yourself as an authority in the eyes of consumers. In today's environment, videos are providing stellar results, and statistics support video becoming the marketing media of the future. To learn more about our video marketing strategies, or any of our other auto repair shop marketing strategies, contact us today for a free strategy session!